Jin promised to "work together to forge ahead and lead a new future with wisdom". The 2022 high-end fraternity thank you banquet and award ceremony were a complete success
---










On the evening of August 16th, the 2022 High End Fellowship Appreciation Banquet and the 13th "Gold Commitment Cup" Golf Invitational Award Ceremony for Jin Commitment to "Work Together • Smart Link to a New Future" were solemnly held at the Kempinski Hotel in Shenzhen. A total of more than 250 guests from all walks of life from Jin Commitment International Group Co., Ltd. gathered together to express their friendship and jointly promote the green intelligent manufacturing and innovation, upgrading and development of the manufacturing industry.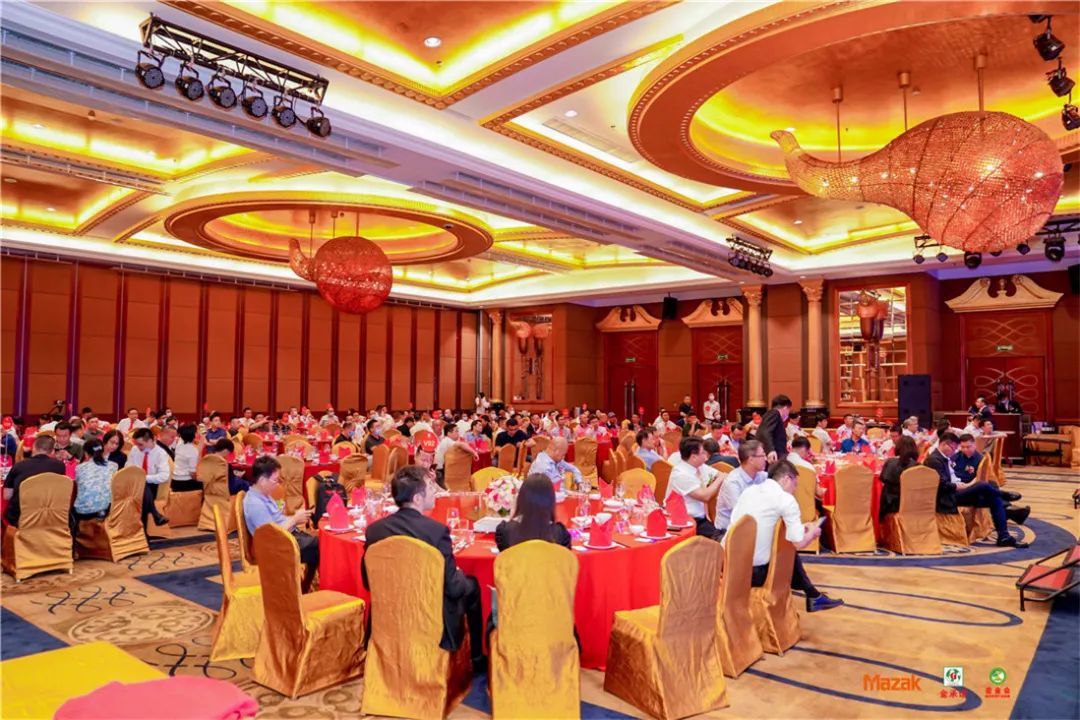 Speech by the Chairman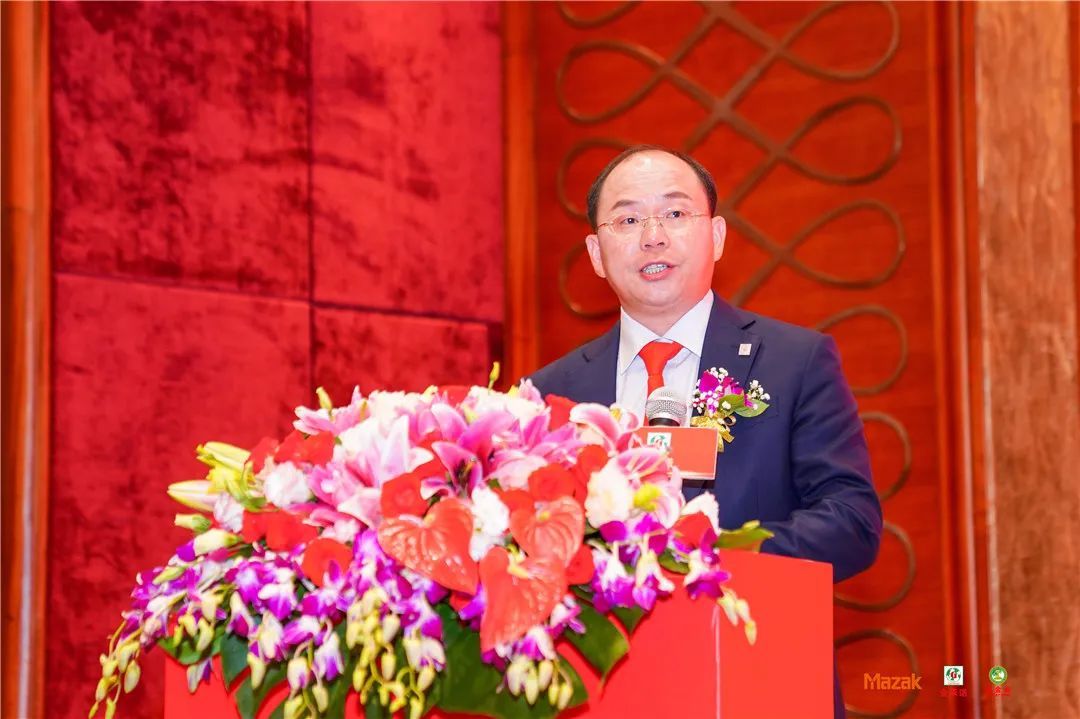 First of all, Chairman Ye Mingwu of Golden Promise International Group Co., Ltd. took the stage to deliver a speech, expressing the warmest welcome and heartfelt gratitude to the guests and friends present! Ye Dong said that Jin promised that the Group would work with important partners to continuously promote intelligent manufacturing and green manufacturing, bringing first-class products and new winning comprehensive three-dimensional upgrade service solutions to customers. At the same time, Ye Dong also warmly invited all distinguished guests to visit the Jin Commitment and Mazak booths of Shenzhen Bao'an International Convention and Exhibition Center, Hall 7, for exchange and guidance!
Strategic Cooperation Signing Ceremony
Before the dinner, under the joint witness of many guests, the strategic cooperation and signing ceremony between Jincheng Group, Yamazaki Mazak (China) Co., Ltd., Chongqing Yujiang Die Casting Co., Ltd., and Guangdong Dexin Mold Steel Industry Co., Ltd. was solemnly held.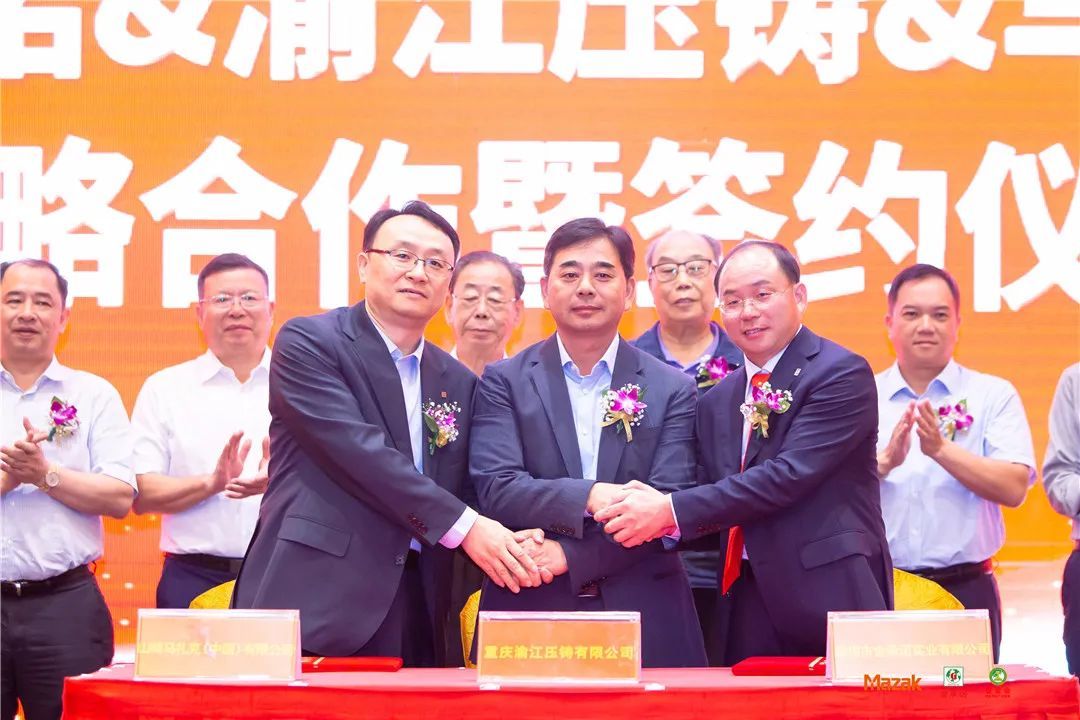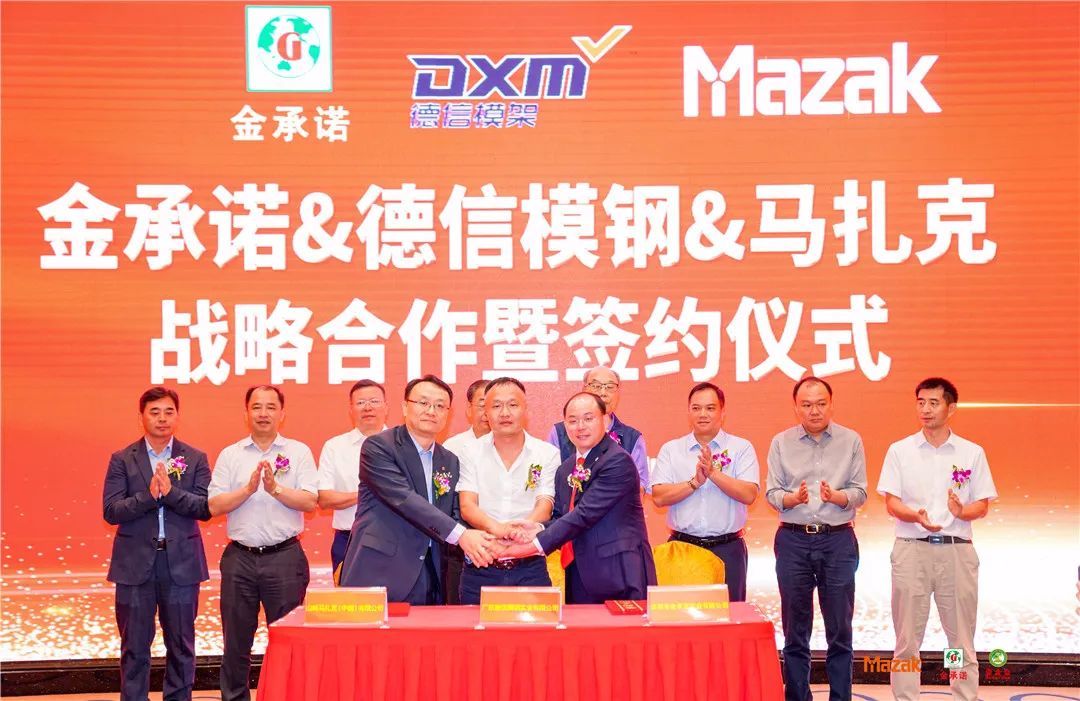 In the future, Jin Commitment and Mazak will sincerely cooperate with Yujiang Die Casting and Dexin Die Steel based on the principle of mutual benefit and win-win results, establish a stable and comprehensive strategic partnership, and jointly open a new chapter of win-win cooperation.
Toasts from co sponsors and co sponsors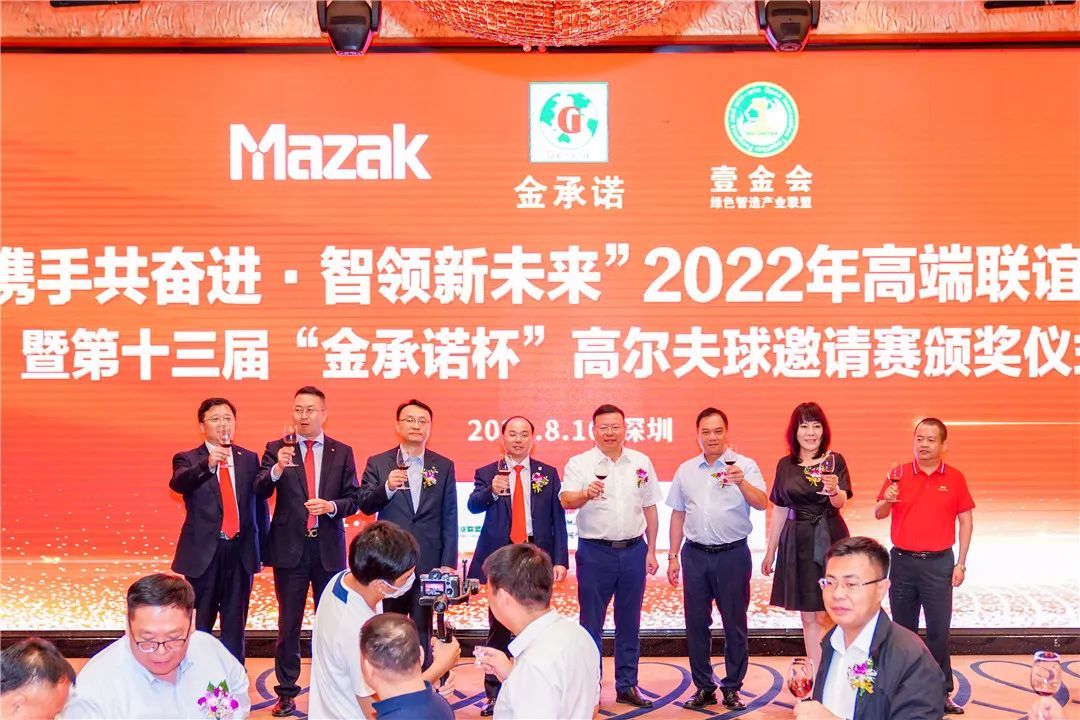 Subsequently, the co sponsor and co sponsor leaders took the stage to propose a toast, and everyone raised their glasses together, officially opening the banquet.
"Golden Commitment Cup" award ceremony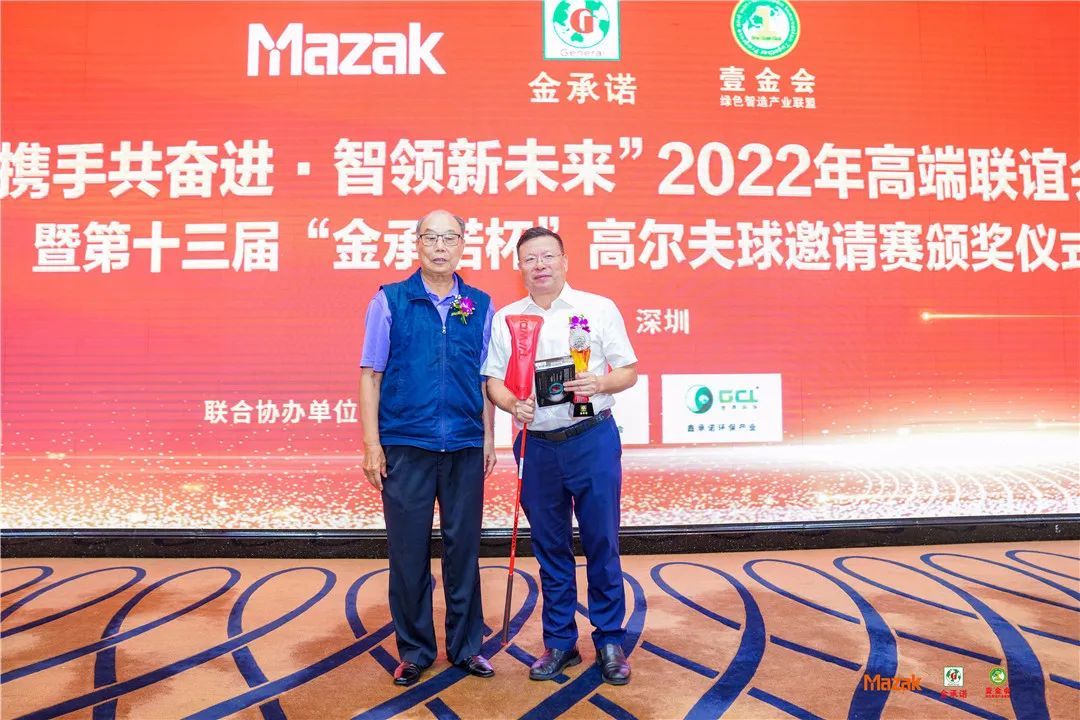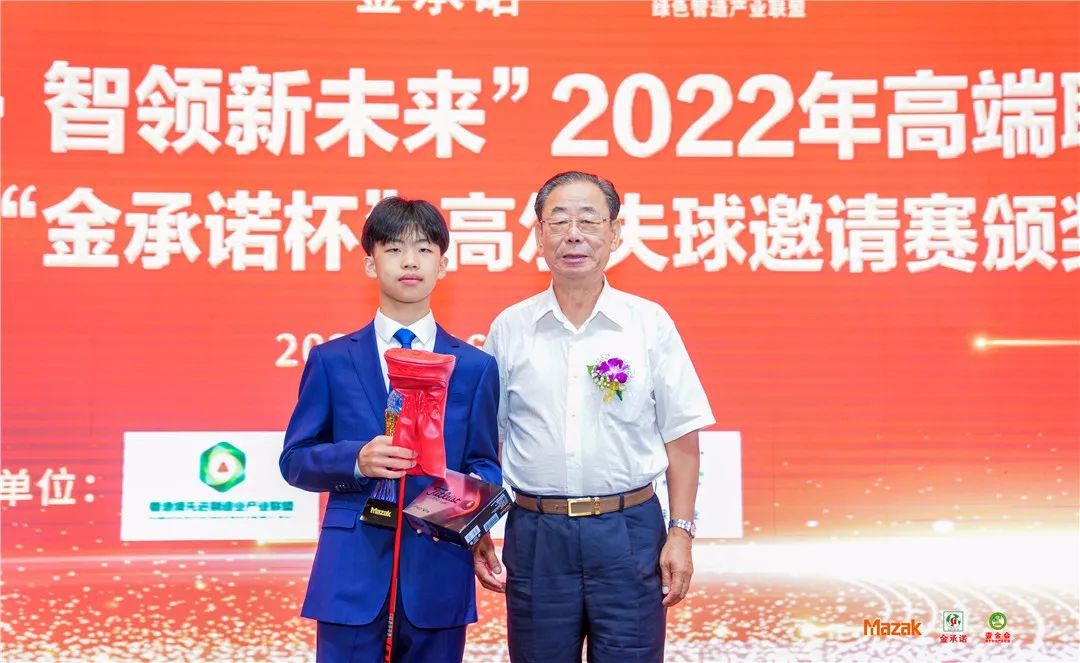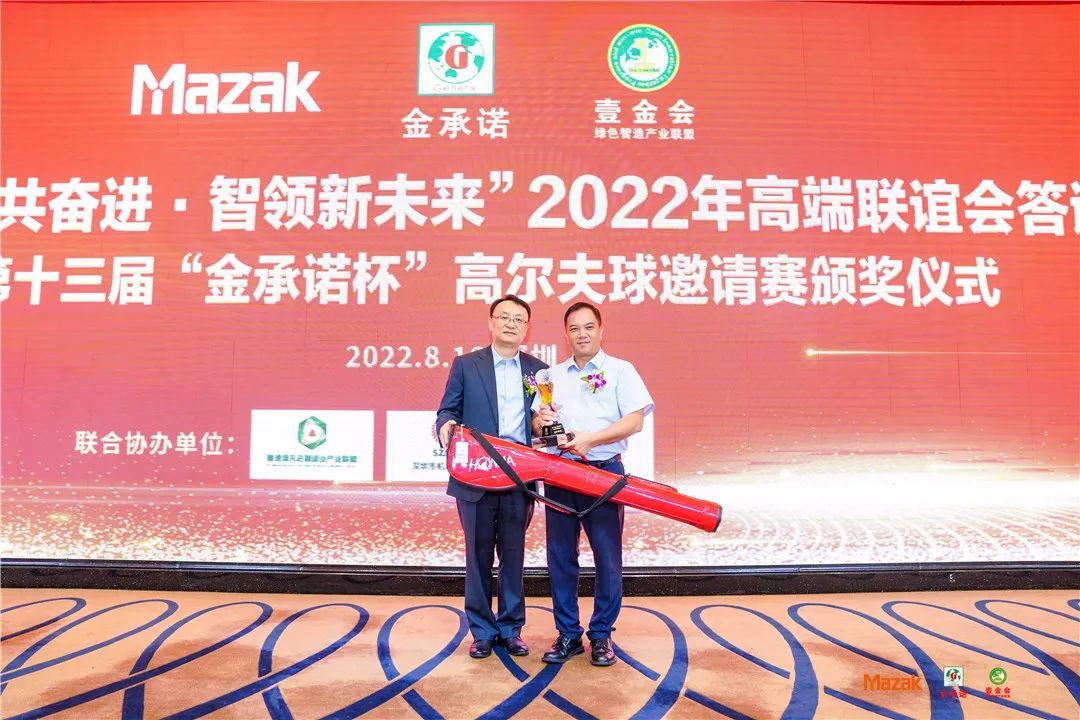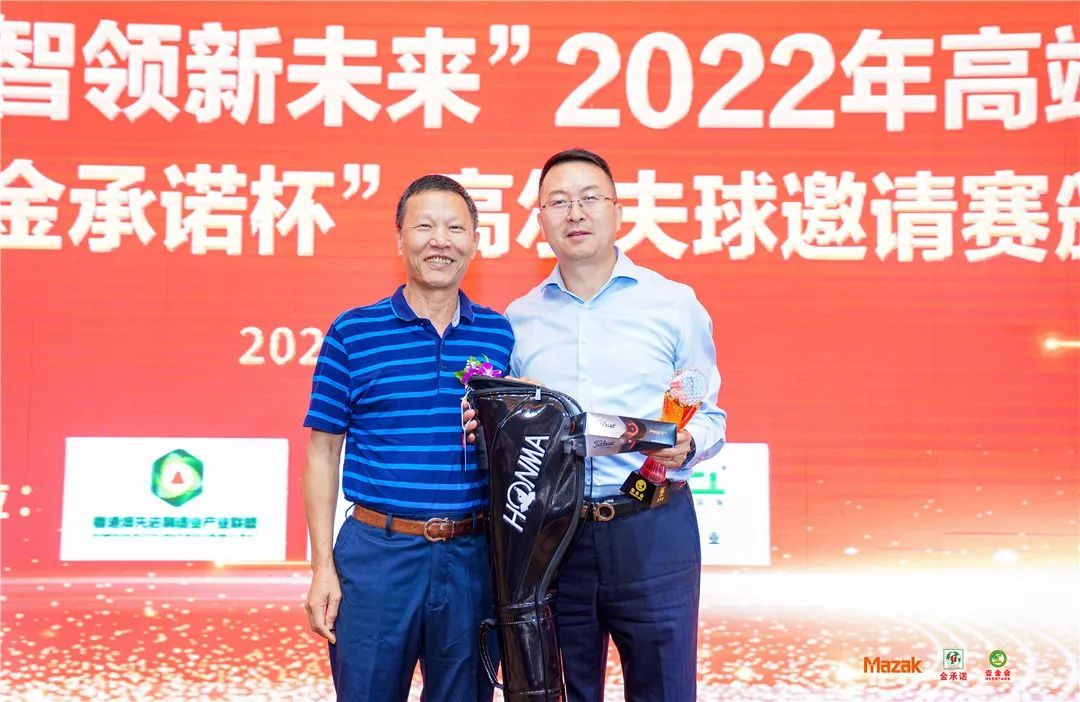 During the thank-you banquet, we held the awarding ceremony for the 13th "Golden Promise Cup" Golf Invitational, awarding more than 10 awards, including the Longest Distance Award, the Recent Flag Hole Award, the Total and Net Golf Championship Subseason, to complete the morning golf invitational.
In this invitational competition, in order to repay the support of old and new friends, Jin Commitment Group and Yamazaki Mazak (China) Co., Ltd. have jointly established a new generation of Mazak mass production turning and milling center worth 880000 yuan as a hole in one award and a cash hole in one award of 88888 yuan. Unfortunately, no contestant has been lucky enough to enter the hole.
"Gold Commitment Award" raffle link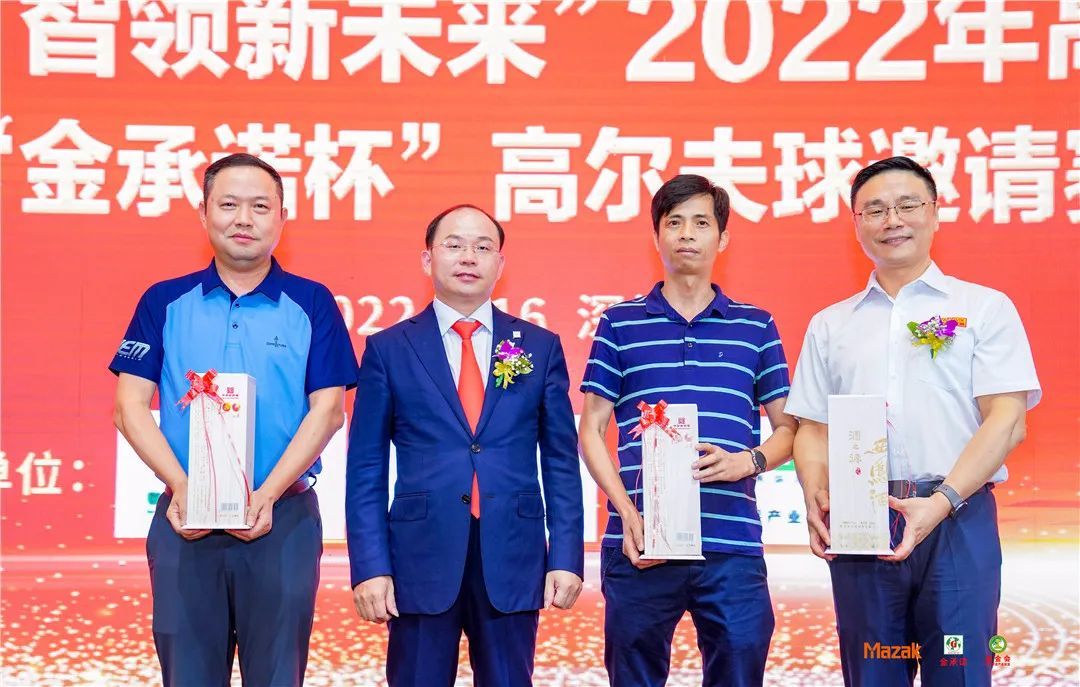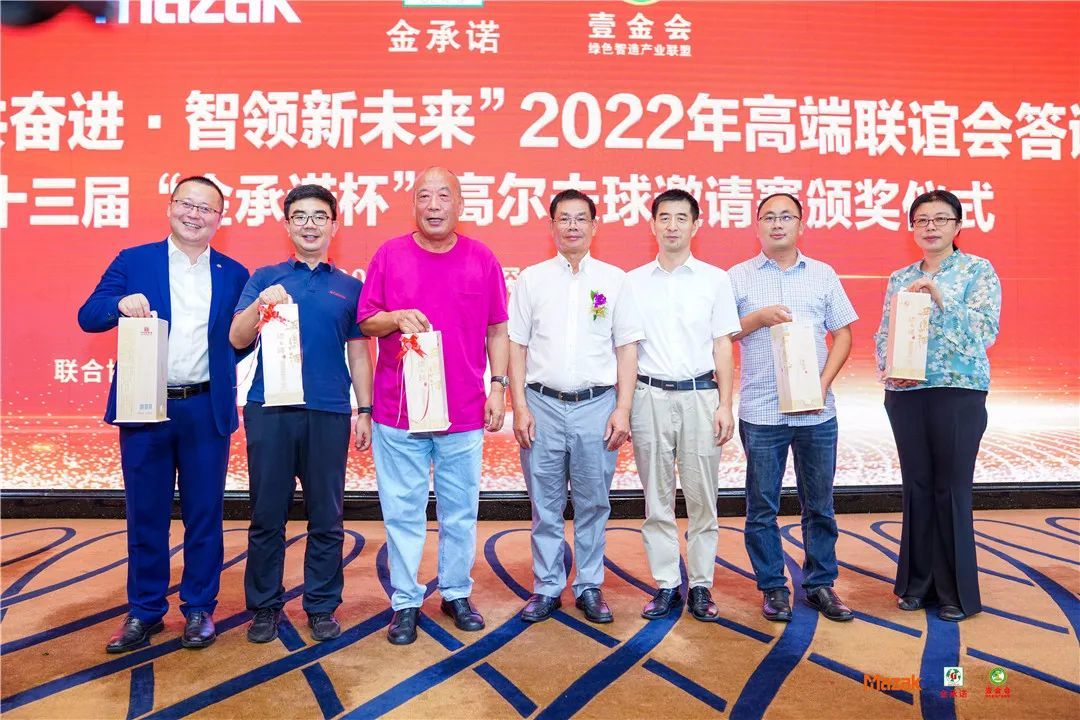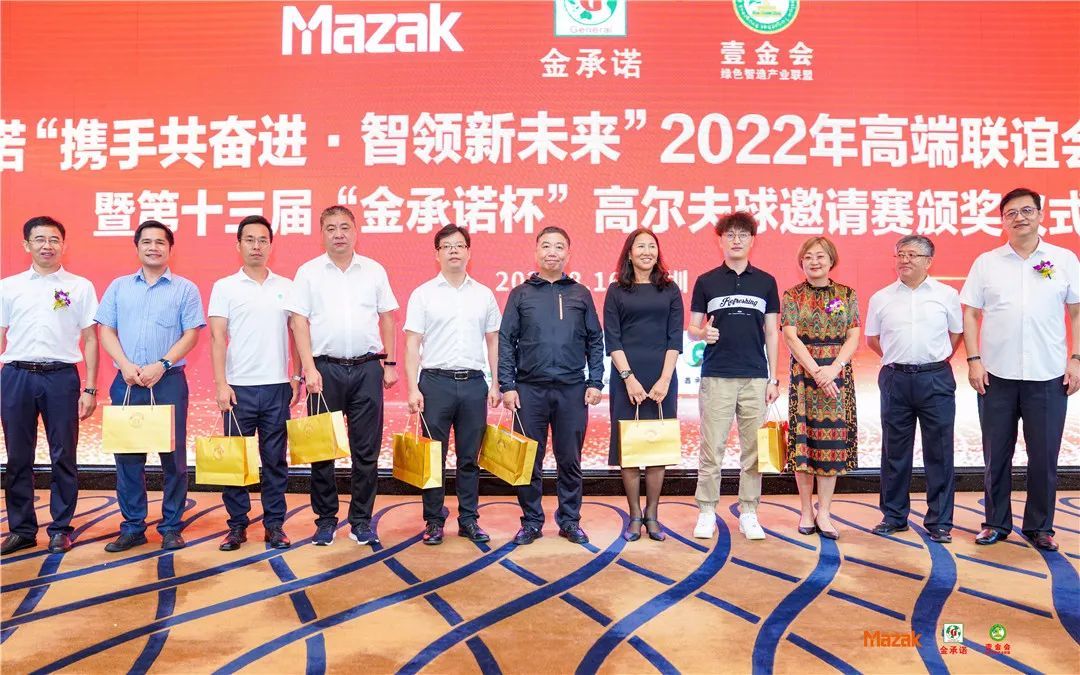 At the dinner party, the guests cheered and shared the true feelings, and several exciting rounds of "Golden Commitment Award" draw drew the atmosphere to a climax.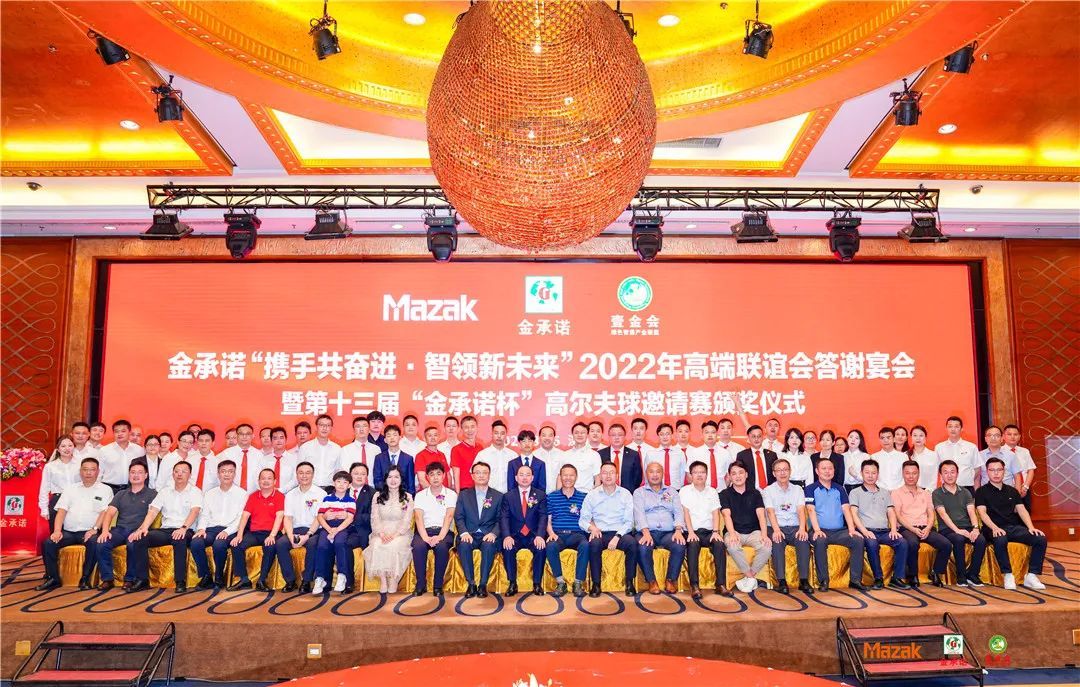 ---