The 13th "Gold Promise Cup" Golf Invitational Saixili Stadium finished perfectly
---










On August 16th, the 13th "Gold Promise Cup" Golf Invitational ended perfectly at Xili Golf and Country Club. More than 40 VIP guests from Jincheng's important partners, new and old customers, and other friends from all walks of life attended the competition, enjoying the fun of swing in the lake and mountain scenery, joining friends with the ball, and conceiving a grand plan.
At 8:45 am, the kickoff ceremony was solemnly held. First of all, Chairman Ye Mingwu of Jin Commitment International Group Co., Ltd. delivered a welcome speech, wishing all the contestants the best in their state, level, and achievements. Then, the kickoff guests put together and the 13th "Golden Promise Cup" Golf Invitational officially kicked off.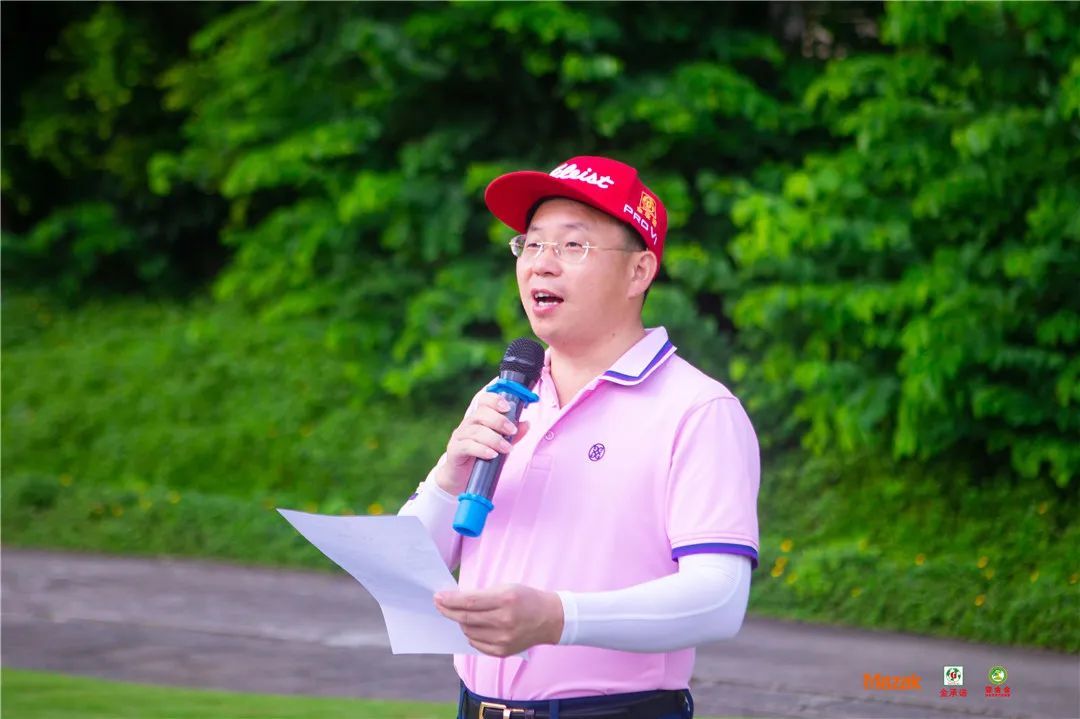 Golf is not only a competitive sport, but also a sports event that transcends oneself and constantly improves oneself. After nearly five hours of competition, all the participating guests displayed their best competitive state, reached a high level, developed friendship, and achieved a complete success in the ball game.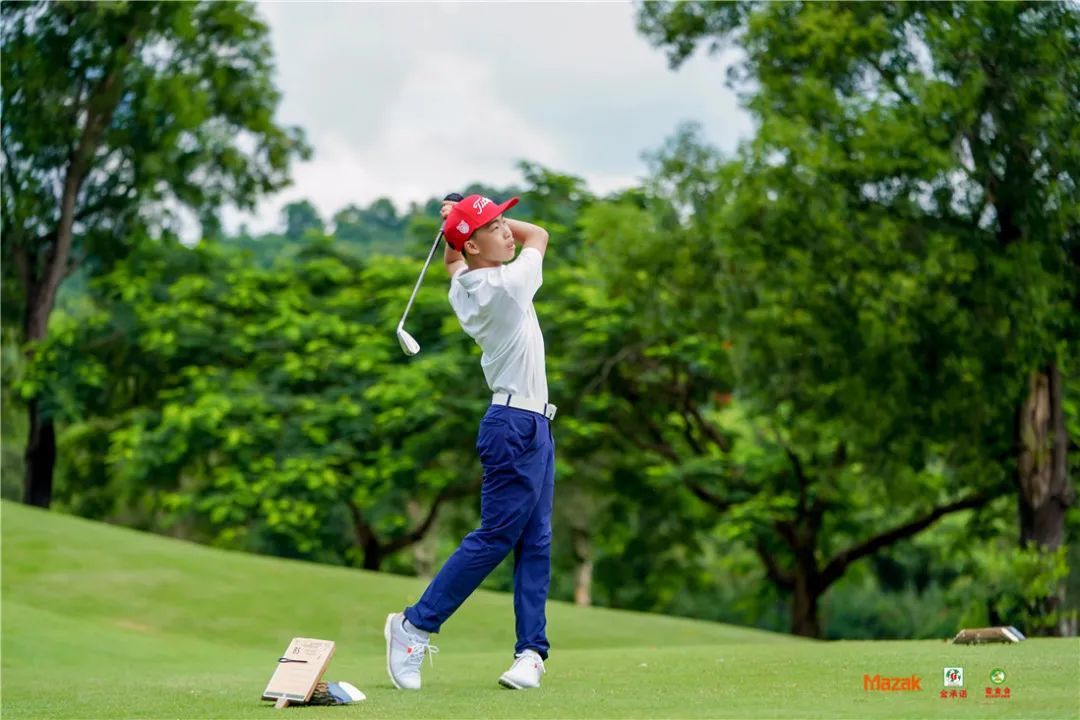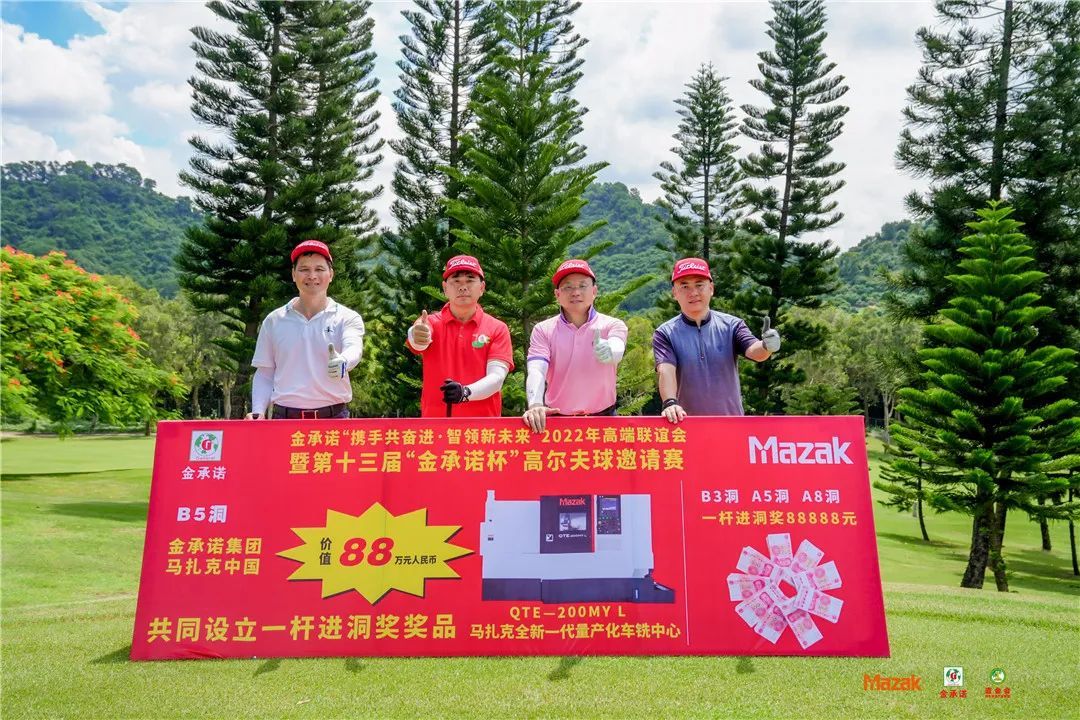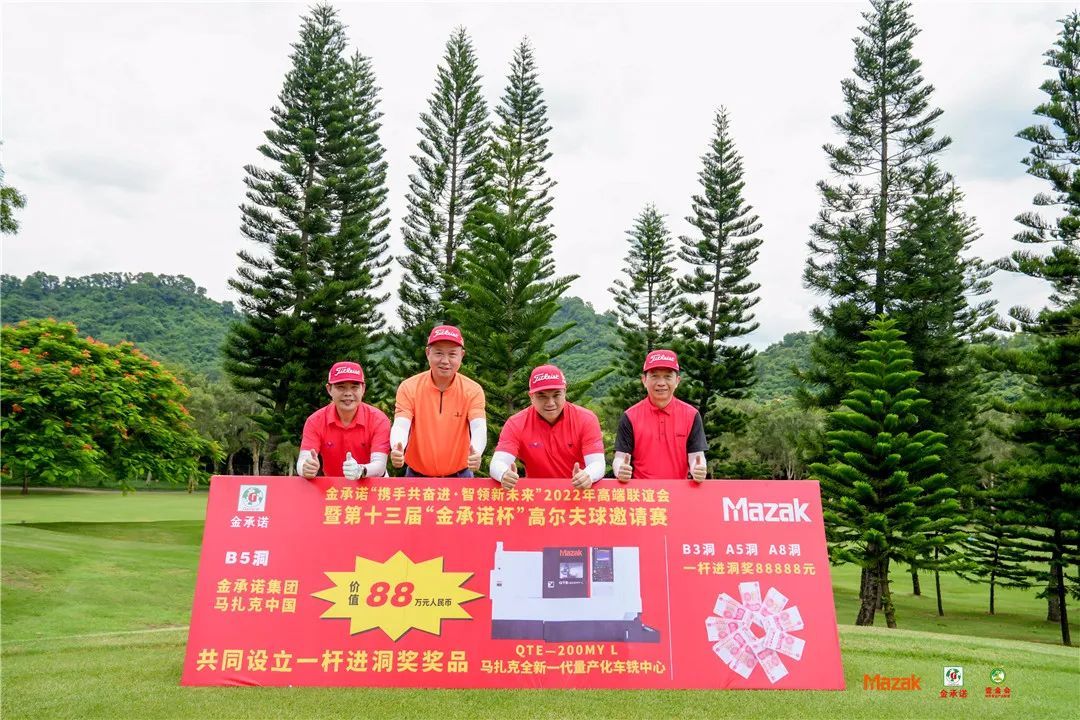 In this invitational competition, in order to increase the fun of the competition and give back to the vast number of new and old competitors, Jin Commitment Group and Yamazaki Mazak (China) Co., Ltd. jointly established a new generation of Mazak mass production turning and milling center in the B5 hole with a value of 880000 yuan, and set up a cash 88888 yuan hole in one award at the three par three holes B3, A5, and A8.
The "Golden Commitment Cup" golf invitational tournament has been widely welcomed as one of the main activities of the Golden Commitment "Working Together to Lead a New Future" high-end fraternity. This is not only a healthy and happy sports event, but also a first-class business communication platform for people from all walks of life.
---